Welcome to the inaugural issue of my newsletter, "Sparks in the Dark"! Sometimes it seems like the world gets harder and meaner and more humorless every day, and I try to see my writing as my sparks in the dark, tiny flames that I light and send out to illuminate what they can. This letter will be my space to not only give you all the latest news on my own writing, but also point to some other lovely people who are sending out sparks of their own.
In honor of the release of Far from Home last month, in this issue I want to give you a guide of holiday gifts that honor, support, and empower refugees. I have bought and love products from some of them and aspire to purchase from others.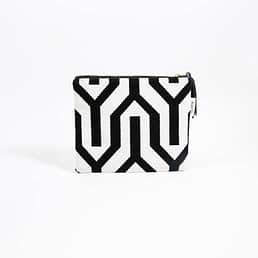 My publisher invited Re:new Project to bring a pop-up store to my book launch, where I got a chance to see, touch, and drool over their gorgeous products.
What Are They All About?
From their website: "Re:new Project engages, equips and employs refugee women in the Chicagoland area. Our greatest desire is to provide a space for refugee women to thrive as they rebuild their hopes and dreams in the United States."
What Can I Buy from Them?
They've got jewelry, bags/purses, accessories, baby gifts, and products for the home. Everything's lovely, but I'm especially fond of the bags. They're a splurge for my budget (the only one I own so far is a little wallet I keep my business cards in), but so, so, beautiful. They're even more gorgeous in person than they look online. (You can visit their store in Glen Ellyn, IL if you happen to be in the Chicago area.) The new leather jewelry collection also looks amazing.
She Gives Hope is the storefront for Living With Power Ministries, founded by Dr. Lina Abujamra. 
What Are They All About?
From their website: "We believe that hope heals the world and we share hope in big ways by directing a number of projects to put a dent in the refugee crisis. We run regular medical-dental clinics for refugees, we also help subsidize homes, and have a regular food program for refugee families in the Middle East. Most recently we started a project to help support young Syrian men and women continue their education post war, and on February 14, 2019 we launched a nurses aides training program."
What Can I Buy from Them?
The online store features several collections of apparel and accessories, organized by theme. There's also a Home collection, which has mostly mugs (you can never have too many mugs). You can also buy Dr. Lina's books (three trade nonfiction, a journal, and a devotional). The necklaces, bracelets, and earrings in the jewelry collection were made by survivors of sex trafficking in Uganda, and the proceeds from their sale support Syrian refugees. As of this writing, a lot of the jewelry is sold out, so act fast!
Epimonia makes clothing and accessories from recycled life jackets that were worn by refugees and collected in Greece. They also feature the stories of displaced individuals on their blog.
What Are They All About?
From their website: "Epimonia is on a mission to spread hope and love through providing support for refugees in The United States with the opportunity for education and advancement. We have created a fashion accessory and apparel company where 50% of profits go to fund this mission."
What Can I Buy from Them?
Epimonia's signature product is the Embracelet, a snazzy orange cuff with a magnetic closure. They also have the blue Dream bracelet, which specifically funds college scholarships for refugee students, a few hats and shirts, a drawstring tote, and a pop-socket for your phone.
If you've got a minimalist on your gifting list, making a donation in their honor is a great idea. (If you also want to take them for coffee or a nice meal, they probably wouldn't say no. Just sayin'.)
What Are They All About?
From their website: "We're a global Christian humanitarian organization. We partner with children, families, and their communities to reach their full potential by tackling the causes of poverty and injustice."
What Can I Buy from Them?
World Vision has several donation options that specifically benefit refugees, including the Refugee Children's Crisis Fund and Venezuela Relief Fund. Thanks to public grants, gifts to the former are multiplied 5 times and to the latter, 7 times!
Of course you know I think a copy of Far from Home would make a wonderful Christmas gift (or an even better Kings/Epiphany gift if you follow that tradition), but do you know what would make it even better? Pairing it with an adorable stuffed animal hand-knit by Syrian refugees from Preemptive Love Coalition.
What Are They All About?
From their website: "We're a coalition stretching across Iraq, Syria, the United States, and beyond, working together to unmake violence and create the more beautiful world our hearts know is possible."
What Can I Buy from Them?
Preemptive Love's online store offers refugee-made items (candles, soap, and knits), merch featuring their logo and messaging, and Honduran coffee. I got my two little guys knit pandas (soooo cute) as thanks-for-being-good-sleepers-so-Mommy-could-write-a-book gifts because they didn't have bunnies at the time. (They have a bunny now. She's a ballerina, unlike Rabbit in Far from Home, but still cute.)
That's it for the first newsletter, friends. Happy gifting!
P. S. Know anyone who's sending out sparks in the dark? Write and tell me about them—I might want to include them in a future issue!